Home Remodeling Services in Vero Beach
Home remodeling services in Vero Beach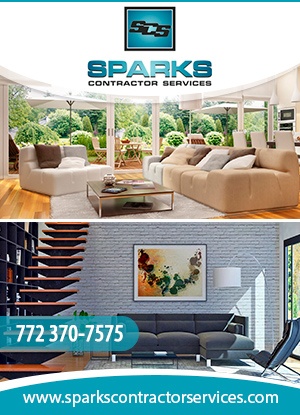 Achieve your dream living space with the excellent Home remodeling services in Vero Beach offered by Sparks Contractor Service LLC. We specialize in bathroom and kitchen renovation, room addition, and home interior remodeling. We guarantee great results.
Building your dream home is closer than you think. Whether you've just started a new family, or simply want to start from scratch, we'll help transform your vision into a reality.
Are you sick of your old, out dated home? Do you need extra space for your family? Do you want to be proud of your home again? Well it's time to renovate your home. There are many Home remodeling services in Vero Beach projects you can perform. The important thing is to think about a larger picture of your home.
When it comes to Home remodeling services in Vero Beach, Sparks Contractor Service LLC is the construction company to trust. Our team is committed to providing cost-efficient and reliable services. Give us a call so you can discuss your remodeling needs with our experts.
If you have questions or need a construction service estimate, feel free to contact us 772-370-7575
Home remodeling services in Vero Beach