Renovation and remodeling services in Sebastian
Renovation and remodeling services in Sebastian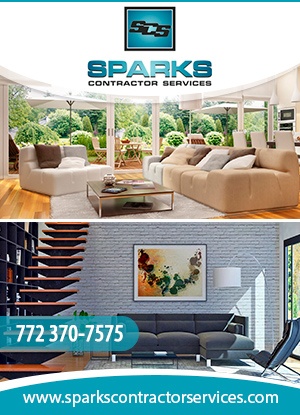 Whether you're looking to increase the property value of your home ahead of a sale or closing on a house you can't wait to make your own, chances are you're looking for renovation or remodeling services in Sebastian.
Entrust your home renovation plans to Sparks Contractor Services LLC in Indian River County, FL. We offer a wide array of construction services to give your house a new and stunning look. Expect reliable and efficient services when you choose us. As a general contractor, we can work on all aspects of construction. From the planning stage to the construction phase, you can count on us.
For us, it's all about you and your needs. Taking our renovation and remodeling services in Sebastian will make your home look as if it is brand new, increase the value of your property by updating its interiors and realize the looks of your dream house.
Our experienced construction crew has the knowledge and skills needed to complete whatever renovation and remodeling project you may have in mind. Dedicated to delivering remodeling service, no work is too complex for us.
By consistently providing quality home renovation and remodeling services in Sebastian, we have gained the trust of numerous homeowners. Be one of our satisfied clients by enlisting our construction services.
Contact us today at 772-370-757 to schedule an appointment.
Renovation and remodeling services in Sebastian